U.S. launches $3.5 bln program to speed development of up carbon removal tech
The U.S. Energy Department launched a program on Thursday to fund four large-scale projects across the country that can remove carbon dioxide from the air, investing $3.5 billion in a nascent technology the Biden administration says is necessary to meet a goal of achieving net zero emissions by mid century.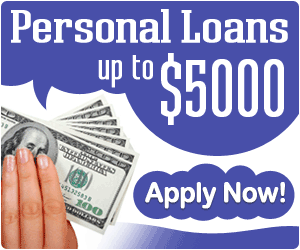 The agency released a formal notice saying it would fund the $3.5 billion program created by the 2021 Bipartisan Infrastucture Law that would create four regional direct air capture hubs to spur the widespread deployment of the technology and carbon dioxide transport and storage infrastructure.
The U.N.'s Intergovernmental Panel on Climate Change released a report last month that said the world will need "carbon dioxide removal" technologies – ranging from planting trees that soak up carbon to grow, to costly technologies to suck carbon dioxide directly from the air to meet global goals to curb climate change.
"The UN's latest climate report made clear that removing legacy carbon pollution from the air through direct air capture and safely storing it is an essential weapon in our fight against the climate crisis," said Energy Secretary Jennifer Granholm.
Carbon removal technology has gained major attention and investment in recent months. There are three major direct air capture projects under development that have emerged in North America and Europe but they are only sucking up small amounts of CO2 from the air currently.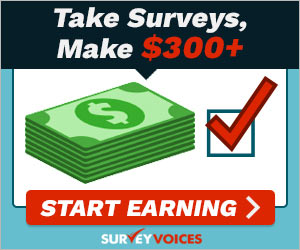 Earlier this year, technology firms Google, Shopify, Meta, and Stripe launched a $1 billion fund that will buy carbon removal credits over the next decade as a way to incentivize rapid deployment of the technology.
Billionaire entrepreneur Elon Musk last year offered inventors $100 million in prize money to develop new carbon removal technologies.

The DOE said that by midcentury, carbon removal will need to be deployed at the gigaton scale, meaning it would need to be able to sequester the equivalent of emissions from approximately 250 million vehicles driven in one year.
Credit: Valerie Volcovici; Reuters
Cybertrucks, new factories in focus as Tesla set to report record earnings
esla Inc (TSLA.O) is expected to post record revenue on Wednesday, but analysts and investors are focusing on how fast Tesla can scale up production at two new factories this year with technology changes as well as battery and other supply chain constraints clouding the outlook.
Chief Executive Officer Elon Musk promises an updated product roadmap on Wednesday, with eyes on the time frames for the launch of Cybertruck and a hoped-for $25,000 electric car.
"I would not be surprised if Tesla has some significant manufacturing challenges, producing the new vehicle structures and new batteries in high volumes," Guidehouse Insights analyst Sam Abuelsamid, said.
Tesla has weathered the global supply chain crisis better than other automakers, producing a record number of vehicles and revenue is expected to rise 52% in the fourth quarter to $16.4 billion, according to Refinitiv data.
Automotive gross margin excluding regulatory credits are expected to be flat or up slightly from the previous quarter, despite an inflationary environment which has a negative impact on component costs, said Gene Munster, managing partner at venture capital firm Loup Ventures.
NEW FACTORIES
Analysts said Tesla's two new factories in Texas and Berlin eventually could double Tesla's production capacity, but it is not clear whether Tesla started production.
Musk said new factories will use manufacturing technology such as casting the body in only two or more pieces and integrating next-generation batteries into the vehicle body.
While the new technologies would help cut the number of vehicle parts, thus reducing manufacturing complexity and bringing down costs, they could be "significant production risk," Musk said in 2020.
In addition, investors will want to hear about the outlook for the supply chain, with automakers straining to meet demand for electric vehicles.
4680 BATTERIES
Tesla expected the first vehicles equipped with its own 4680 battery which could give cars more range and bring down their costs, to be delivered early this year, but it is not clear when it would be able to mass produce the batteries.
Tesla's major battery supplier Panasonic (6752.T) will begin producing its new batteries for Tesla from as early as 2023 in Japan, the Nikkei reported on Monday. LG Energy Solution also aimed for 2023 production of the 4680 cells, Reuters reported last year.
CYBERTRUCK
In 2019, Musk unveiled Tesla's futuristic electric pickup trucks, aiming to gain a foothold in the popular and profitable segment in the U.S. market.
Musk, who has often missed his self-imposed launch targets, has already delayed Cybertruck production from late 2021 to late 2022. A source told Reuters that Tesla aims to start initial production of the much-anticipated model in early 2023, saying they are making changes to features and functionalities from its original version.
"This is the first time that Tesla has brought a vehicle out with serious competition," said Sam Fiorani, vice president at AutoForecast Solutions, referring to Ford and Rivian, which are planning to ramp up production.
As it is very hard to crack into the U.S. truck market – the home turf of American "Big Three" automakers, Tesla is likely to go after "weekend warriors or lifestyle buyers" rather than traditional commercial buyers, he said.
$25,000 ELECTRIC CARS
Musk in 2020 promised that in three years Tesla would offer a $25,000 electric car that can drive itself.
Tesla vice president Lars Moravy said in October that the company would not add new vehicles while battery cells were constrained, and that production of its existing models would take priority.
"Longer term investors care about Model 2," Munster said with the current vehicle pricing, Tesla would not be able to grow volume by 50% every year.
Credit: Hyunjoo Jin; Reuters
Samsung's leaked Galaxy S22 Ultra is just straight up a Galaxy Note now
It looks like Samsung's next flagship smartphone, the Galaxy S22 Ultra, will borrow more heavily from the Galaxy Note's DNA than ever before. In fact, a newly leaked official render published by Evan Blass confirms that the phone is pretty much a Note in every way except for its name. Wider screen with more surface to write on? Check. S Pen silo? Check. Flat top and bottom? Yep. Around back is a camera array that sticks closely to the layout from the S21 Ultra.
Enter to Win an iPhone 11 Pro!
Personally, I think the S21 Ultra was one of the boldest, best-looking phones Samsung has ever produced — especially that sleek matte black version. It owned the large camera bump in a way that actually looked good.
While I'm glad to see Samsung has found room for the sensors in a way that keeps the back of the device uniform, there's definitely something a little more bland about this design. It looks every bit like a Note 10 Plus or Note 20 Ultra with a revamped camera system, but maybe that's exactly what some Samsung fans want. Real-world shots of the S22 Ultra have also leaked out recently, and yet again, it's looking pretty great in black.
Whatever can help boost sales of the company's traditional phones is probably the right move. The company is happy to talk up the momentum of foldables, but the S21 lineup reportedly disappointed in its retail performance.
Based on past history, Samsung should announce the S22 family sometime in February.
Credit: Chris Welch; TheVerge
China energy crunch triggers alarm, pleas for more coal
As a severe power crunch roils China's northeastern industrial heartland, senior officials face mounting pressure from alarmed citizens to ramp up coal imports thick and fast in order to keep lights on, factories open and even water supplies flowing.
With electricity shortages sparked by scant coal supply crippling large sections of industry, the governor of Jilin province, one of the hardest hit in the world's no.2 economy, called for a surge in coal imports, while a power company association said supply was being expanded "at any cost".
News organisations and social media carried reports and posts saying the lack of power in the northeast had shut down traffic lights, residential elevators and 3G mobile phone coverage as well as triggering factory shutdowns. A utility in Jilin even warned power shortages could disrupt water supplies at any time, before apologising for causing alarm.
Cities such as Shenyang and Dalian – home to more than 13 million people – have been affected, with disruption at factories owned by suppliers to global companies like Apple (AAPL.O) and Tesla (TSLA.O). Jilin is one of more than 10 provinces that have been forced to ration power as generators feel the heat of soaring coal prices that they can't pass on to consumers.
Speaking to local power firms on Monday, Han Jun, the governor of Jilin province, with a population of close to 25 million people, said "multiple channels" needed to be set up to guarantee coal supplies, and China should source more from Russia, Mongolia and Indonesia.
He said the province would also urgently dispatch special teams to secure supply contracts in the neighbouring region of Inner Mongolia, according to the province's official WeChat social media account.
Goldman Sachs estimated that as much as 44% of China's industrial activity has been affected by power shortages, potentially causing a 1-percentage point decline in annualised GDP growth in the third quarter, and a 2-percentage point drop from October to December.
It said in a note published on Tuesday that it was cutting its 2021 GDP growth forecast for China to 7.8%, from the previous 8.2%.
Credit: David Stanway; Reuters