Netflix launches a free plan for Android devices
Netflix revolutionized the industry of movies and shows with its subscription-based streaming service. The company gave the starting step to popularize this segment, and now there are dozens and dozens of distinct subscription-based streaming platforms. These companies are continuously fighting for the user's preference. They fight to offer exclusive movie franchises, exclusive shows, and of course, more appealing prices than the competition. Today, Netflix is disclosing a new free plan for Android and it comes as a big surprise. As a result, we're here wondering, what is the catch?
September 21st, Netflix has unleashed a free plan in Kenya. According to official reports, it's an Ad-free Android exclusive plan that does not require any payment information from users when signing up. Those interested just need to sign up with a valid e-mail and confirm they are above 18 years of age. Unfortunately, there is still a catch in this promising plan. The available catalog is cut down to 25 percent of all movies and shows found in the platform's paid tier.
Furthermore, users on the new Android free plan won't be able to cast content to TVs and other devices. Moreover, the app does not provide the option to download titles on devices for offline viewing. Anyway, other key Netflix features are still available. That includes personalized recommendations, multiple profiles, ad-free playback, and parental controls.
According to Netflix, the plan is a degustation for users in the country. The company wants to test how many free users will eventually switch over to the paid service. For now, there is no confirmation if the free plan will reach other regions. But we don't think that will be the case for some countries where the current plans are well established. That would be a big surprise, and of course, a step forward against other competitors such as Amazon Prime, Disney+, and HBO Max.
Credit: Marco Lancaster; GizChina
More PlayStation 5 consoles are coming to Walmart tomorrow
We're still seeing short or no supply of PlayStation 5 consoles at many retailers and going weeks between new nationwide restocks. Hopefully, this summer will prove more fruitful, and a good (though small) sign is that Walmart has a PS5 event coming up tomorrow.
If you're a Walmart Plus subscriber, you will have the chance to queue up for a standard $499 disc drive-equipped PlayStation 5 Thursday, June 2nd at 3PM ET. This is yet another restock that's exclusive to paying Walmart Plus members, though, since we have advance notice, you have plenty of time to pay the minimum $12.95 for one month of membership ahead of the drop.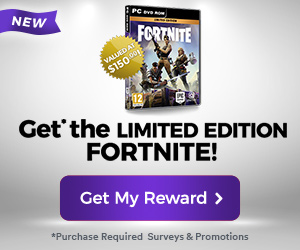 Yes, you get other perks from Walmart, like free deliveries, but we're ultimately just paying to play the restock game. Though, remember that you can always cancel the subscription once you land your shiny new console.
As for landing the console tomorrow, you have to be ready to refresh the page right as the clock strikes 3PM ET / 12PM PT. Feel free to try it on a desktop browser and the Walmart app on your phone simultaneously, and use a site like time.is to keep a close eye on the accurate time.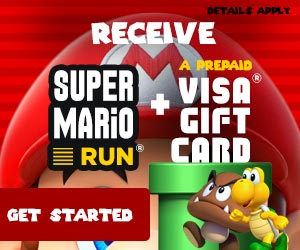 You'll be brought into a queue, and just be ready to hang tight. Remain patient and don't abandon your spot in line until the restock event concludes, especially since Walmart often loads inventory on its site in waves. Once your turn comes around, you have 10 minutes to check out with a PS5. Since you need to be a Walmart Plus subscriber, your billing and shipping info should already be good to go.
Credit: Antonio G. Di Benedetto; TheVerge
Twitter sees record number of govt demands to remove content
witter said governments around the world made requests to remove content from a record number of user accounts between January and June last year, in data to be released by the social media company on Tuesday.
The platform said governments made 43,387 legal demands for the removal of content from 196,878 accounts in the six-month period, according to data in its latest transparency report seen by Reuters.
Twitter said this was the largest number of accounts ever targeted with government removal requests in a reporting period since the company started releasing transparency reports in 2012. It was also the largest number of government removal requests in a reporting period.
Ninety-five percent of these legal demands came from five countries, with the most coming from Japan, followed by Russia, Turkey, India, and South Korea, it said. The site is blocked in several countries including China and North Korea.
Twitter said it either "withheld" access to content in certain countries or required account holders to remove some or all of the reported content in response to 54% of the global legal demands in this period.
"We're facing unprecedented challenges as governments around the world increasingly attempt to intervene and remove content," Twitter's vice president of global public policy and philanthropy Sinead McSweeney said in a statement. "This threat to privacy and freedom of expression is a deeply worrying trend that requires our full attention."
Major social media companies face ongoing scrutiny from global governments and regulators over the material they allow on their platforms. In the past year, Twitter has faced high-profile tussles with governments from India to Nigeria over content moderation and regulation. read more
Twitter has also, along with companies like Facebook (FB.O) and Google (GOOGL.O), faced criticism in the United States and other countries over how it combats issues like misinformation and violent rhetoric on its platform.
The number of accounts specified in the legal requests was up almost 50% from 131,933 accounts from the previous six months, according to the data. The number of government removal requests increased 14% from 38,524 in the last reporting period and was up about 2.8% year-over-year, Twitter said.
The company said this summer it had seen a surge in government demands worldwide in 2020 to take down content posted by journalists and news outlets, but it said the number of such accounts subject to these requests decreased 14% in the latest reporting period.
The report also said requests from governments for Twitter to preserve account information were down by about 4% from the previous reporting period. It said the United States accounted for about 57% of these requests and the U.S. was also the single largest source of government information requests.
Credit: Elizabeth Culliford; Reuters
win a $250 Uber Eats Giftcard!
Deprecated
: Hook elementor/widgets/widgets_registered is
deprecated
since version 3.5.0! Use elementor/widgets/register instead. in
/home/swiftecc/bbs.co.zw/wp-includes/functions.php
on line
5758
Deprecated: Function Elementor\Widgets_Manager::register_widget_type is deprecated since version 3.5.0! Use register instead. in /home/swiftecc/bbs.co.zw/wp-includes/functions.php on line 5383
Deprecated: Function Elementor\Widgets_Manager::register_widget_type is deprecated since version 3.5.0! Use register instead. in /home/swiftecc/bbs.co.zw/wp-includes/functions.php on line 5383
Deprecated: Function Elementor\Widgets_Manager::register_widget_type is deprecated since version 3.5.0! Use register instead. in /home/swiftecc/bbs.co.zw/wp-includes/functions.php on line 5383