Facebook cryptocurrency Libra to launch as early as January but scaled back: FT
Facebook's Libra cryptocurrency is readying to launch as early as January, the Financial Times reported on Friday, citing three unidentified people involved in the project.
The Geneva-based Libra Association that will issue and govern Libra plans to launch a single digital coin backed by the dollar, the FT said, citing one of the people.
The move would represent an even bigger scaling-back of the project's ambitions than that proposed in April in response to a regulatory and political backlash against the project.
Libra, unveiled by Facebook Inc last year, was relaunched in slimmed-down form after regulators and central banks across the world raised concerns it could upset financial stability and erode mainstream power over money.
The Libra Association, of which Facebook is one of 27 members, is seeking the go-ahead from Switzerland's markets watchdog to issue a series of stablecoins backed by individual traditional currencies, as well as a token based on the currency-pegged stablecoins.
Yet under the body's new plan, other coins backed by traditional currencies, as well as the composite, would be introduced at a later date, the FT said.
The Libra Association did not immediately reply to a request for comment. FINMA, the Swiss regulator, did not elaborate beyond a statement in April confirming receipt of Libra's application for a payments licence.
Stablecoins are designed to avoid the volatility typical of cryptocurrencies such as bitcoin, making them in theory more suitable for payments and money transfers.
Credit: Tom Wilson in London; Reuters
Bitcoin holds near $20,000 as investors fear "domino effect"
The cryptocurrency industry was on edge on Monday as bitcoin held just above $20,000 and investors feared that problems at major crypto players could unleash a wider market shakeout.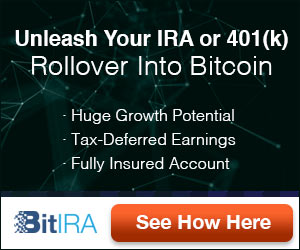 Bitcoin, the world's biggest cryptocurrency, dropped on Saturday to as low as $17,592.78, falling below the key $20,000 level for the first time since December 2020.
It picked up slightly during London trading hours on Monday, at around $20,510 at 1232 GMT. But it has still lost 55% of its value this year and 35% this month alone in the cryptocurrency sector's latest meltdown.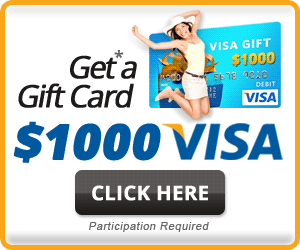 Bitcoin's fall follows problems at several major crypto firms. Further declines, market players said, could have a knock-on effect as other crypto investors are forced to sell their holdings to meet margin calls and cover losses.
Crypto hedge fund Three Arrows Capital is exploring options including the sale of assets and a bailout by another firm, its founders told the Wall Street Journal in a story published Friday, the same day Asia-focused crypto lender Babel Finance said it would suspend withdrawals.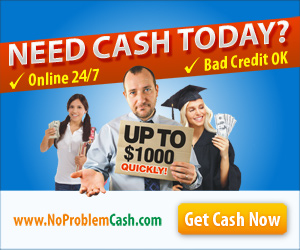 Credit: Alun John; Reuters
Apple's App Store broke competition laws, Dutch watchdog says
The Netherlands' top competition regulator on Friday said Apple Inc (AAPL.O) broke the country's competition laws and ordered changes to the iPhone maker's App Store payment policies.
Apple's practice of requiring app developers to use its in-app payment system and pay commissions of 15% to 30% on digital goods purchases has come under scrutiny from regulators and lawmakers around the world.
An investigation by the Netherlands' Authority for Consumers and Markets (ACM) on whether Apple's practices amounted to an abuse of a dominant market position was launched in 2019. But it was later reduced in scope to focus primarily on dating market apps, including Tinder owner Match Group Inc (MTCH.O).
"We disagree with the order issued by the ACM and have filed an appeal," Apple said in a statement. It added that "Apple does not have a dominant position in the market for software distribution in the Netherlands, has invested tremendous resources helping developers of dating apps reach customers and thrive on the App Store."
Reuters reported in October that the ACM had found Apple's practices anti-competitive and ordered changes, but the decision was not published until Friday.
The regulator's decision said Apple violated competition laws. It has ordered Apple to adjust the unreasonable conditions in its App Store that apply to dating-app providers.
The decision orders Apple to allow dating-apps providers to use alternative payment systems. The company faces a fine of up to 50 million euros ($56.6 million) if it fails to comply.
Apple was given until Jan. 15 to implement changes, a statement said.
"We applaud the ruling issued today by a Rotterdam Court affirming the ACM's decision that Apple's forced use of its in-app payment systems and other practices violate Dutch and EU competition law, and must be eliminated by January 15th," Match group said in an email statement.
The disclosure of Apple's regulatory setback in the Netherlands comes after the iPhone maker lost a fight in South Korea to stop a law that requires major app platform providers like Apple and Alphabet Inc's Google (GOOGL.O) to allow developers to use third-party payment services.
Google has indicated it will allow such payments, though it will still charge a commission on them. Apple has not commented on its plans for compliance in Korea.
Apple is facing proposed legislation in the European Union and United States that would force it to change its in-app payment policies and other business practices objected to by developers.
Credit: Stephen Nellis in San Francisco, Anthony Deutsch, Bart Meijer in Netherlands and Sabahatjahan Contractor in Bengaluru; Reuters
Earn money easily doing surveys
Join the platform where you can get access to 1000s of top quality surveys. Start Making Money Now with ZenSurveys. There are increasingly more and more people who are losing jobs and online opportunities are rising and more ways to make money online. Click the button below to start taking surveys.
Join ZenSurveys today and start earning money from doing surveys on your phone or PC. Tell your friends and spread the word.