Analysis: How Wall Street gains from 'populist' trading movement
Steep gains in shares of GameStop Corp and other stocks this week have been described as populist market revolts. But among those out ahead are some of Wall Street's largest asset managers, which can realize gains both from their share stakes and from lending out stocks to short sellers.
Other beneficiaries include market-makers and trading systems that profit from huge volumes.
Many investors have not yet realized their profits by selling shares, and some platforms could later face disillusioned retail customers who bought into the rally too late, said Larry Harris, a former chief economist for the U.S. Securities and Exchange Commission and now a finance professor at the USC Marshall School of Business.
But for now, big, traditional investors that already held GameStop shares have the advantage, Harris said. "Long institutions are the big winners," he said.
That contrasts with the short sellers who have bet against GameStop in expectations that the share price will fall, borrowing shares in hopes they can later buy shares at a lower price to repay their loans and pocket the difference.
Shares of GameStop and other heavily shorted stocks such as AMC Entertainment and BlackBerry shot up this week as they were pushed by traders on Reddit and other social media platforms, although they fell back on Thursday.
Hedge funds betting against the stocks were forced to cover their positions, costing them billions of dollars and adding fuel to the rally.
That was good for funds like the Fidelity Low-Priced Stock Fund. It held 2 million shares of GameStop, according to a recent disclosure, worth close to $1 billion at GameStop's peak price of $482.95 on Thursday, before closing at $193.60. The stake would have been worth around $33 million at the start of January.
Asked if the fund might sell the shares now, a Fidelity spokesman said via e-mail that to protect fund shareholders, "We do not disclose intent for any potential buy or sell decisions."
Big asset managers would also have benefited from lending securities to short-sellers and others. Such activity generated $7.66 billion in revenue globally in 2020 according to DataLend. Top asset manager BlackRock Inc has said its securities-lending revenue hit a record in 2020. A BlackRock spokesman declined to comment.
As the price of GameStop rose so has the cost of borrowing its shares, partly as higher trading volumes made the shares harder to locate, said Sam Pierson, securities lending analyst for IHS Markit. Borrowers of GameStop now pay around 30% on an annualized basis, less than earlier this week but up from around 7% in early December.
Other beneficiaries of this week's rally was private equity firm Silver Lake, which took advantage of a 301% surge in struggling movie theater chain AMC's shares on Wednesday to convert $600 million in convertible notes into AMC shares.
Brokerages and market makers such as Charles Schwab and Citadel Securities LLC also stood to gain from higher-than-average volume. Volume on U.S. exchanges on Thursday was 19.58 billion shares, compared with the 14.86 billion average over the last 20 trading days.
A Citadel spokesman did not comment when asked about the trading's business impact on the firm. Citadel "remains focused on continuously providing liquidity to our clients across all market conditions," he said.
A representative for Schwab did not comment on questions about the business impact of the trading.
"The higher the volume of trading the easier it is for them to make money," said Georgetown University professor James Angel, who studies market structure and regulation.
Credit: Ross Kerber; Reuters
Bitcoin holds near $20,000 as investors fear "domino effect"
The cryptocurrency industry was on edge on Monday as bitcoin held just above $20,000 and investors feared that problems at major crypto players could unleash a wider market shakeout.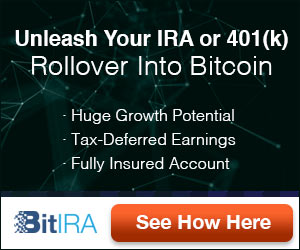 Bitcoin, the world's biggest cryptocurrency, dropped on Saturday to as low as $17,592.78, falling below the key $20,000 level for the first time since December 2020.
It picked up slightly during London trading hours on Monday, at around $20,510 at 1232 GMT. But it has still lost 55% of its value this year and 35% this month alone in the cryptocurrency sector's latest meltdown.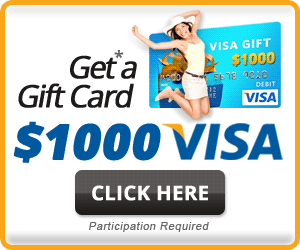 Bitcoin's fall follows problems at several major crypto firms. Further declines, market players said, could have a knock-on effect as other crypto investors are forced to sell their holdings to meet margin calls and cover losses.
Crypto hedge fund Three Arrows Capital is exploring options including the sale of assets and a bailout by another firm, its founders told the Wall Street Journal in a story published Friday, the same day Asia-focused crypto lender Babel Finance said it would suspend withdrawals.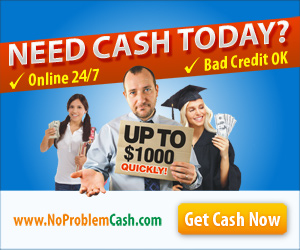 Credit: Alun John; Reuters
Apple's App Store broke competition laws, Dutch watchdog says
The Netherlands' top competition regulator on Friday said Apple Inc (AAPL.O) broke the country's competition laws and ordered changes to the iPhone maker's App Store payment policies.
Apple's practice of requiring app developers to use its in-app payment system and pay commissions of 15% to 30% on digital goods purchases has come under scrutiny from regulators and lawmakers around the world.
An investigation by the Netherlands' Authority for Consumers and Markets (ACM) on whether Apple's practices amounted to an abuse of a dominant market position was launched in 2019. But it was later reduced in scope to focus primarily on dating market apps, including Tinder owner Match Group Inc (MTCH.O).
"We disagree with the order issued by the ACM and have filed an appeal," Apple said in a statement. It added that "Apple does not have a dominant position in the market for software distribution in the Netherlands, has invested tremendous resources helping developers of dating apps reach customers and thrive on the App Store."
Reuters reported in October that the ACM had found Apple's practices anti-competitive and ordered changes, but the decision was not published until Friday.
The regulator's decision said Apple violated competition laws. It has ordered Apple to adjust the unreasonable conditions in its App Store that apply to dating-app providers.
The decision orders Apple to allow dating-apps providers to use alternative payment systems. The company faces a fine of up to 50 million euros ($56.6 million) if it fails to comply.
Apple was given until Jan. 15 to implement changes, a statement said.
"We applaud the ruling issued today by a Rotterdam Court affirming the ACM's decision that Apple's forced use of its in-app payment systems and other practices violate Dutch and EU competition law, and must be eliminated by January 15th," Match group said in an email statement.
The disclosure of Apple's regulatory setback in the Netherlands comes after the iPhone maker lost a fight in South Korea to stop a law that requires major app platform providers like Apple and Alphabet Inc's Google (GOOGL.O) to allow developers to use third-party payment services.
Google has indicated it will allow such payments, though it will still charge a commission on them. Apple has not commented on its plans for compliance in Korea.
Apple is facing proposed legislation in the European Union and United States that would force it to change its in-app payment policies and other business practices objected to by developers.
Credit: Stephen Nellis in San Francisco, Anthony Deutsch, Bart Meijer in Netherlands and Sabahatjahan Contractor in Bengaluru; Reuters
Earn money easily doing surveys
Join the platform where you can get access to 1000s of top quality surveys. Start Making Money Now with ZenSurveys. There are increasingly more and more people who are losing jobs and online opportunities are rising and more ways to make money online. Click the button below to start taking surveys.
Join ZenSurveys today and start earning money from doing surveys on your phone or PC. Tell your friends and spread the word.